Northwest Art Collection: Works on Paper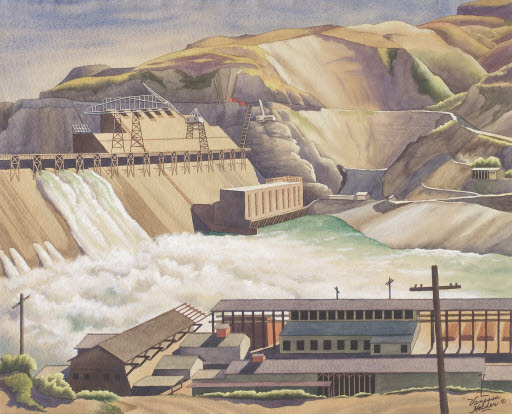 Selected works on paper from the MAC's Northwest art collection are made available online through a grant from the Washington Art Consortium.
The Northwest Museum of Art & Culture; was a member of the Washington Art Consortium (WAC), a unique cooperative of seven museums throughout Washington State that began in 1975. WAC worked with Seattle philanthropist Virginia Wright to build a collection of post-war American works on paper and photography, which was exhibited regularly throughout Washington State and nationally. Over its lifespan, WAC accepted the donation of works from the Mary Margaret and Richard Aiken collection, facilitated the distribution of over 800 works from the Safeco Art Collection, the oldest and most renowned corporate collection of exclusively Northwest art, and loaned artworks to numerous exhibitions at home and abroad. Although WAC disbanded as an organization in 2017, the artworks from its collections continue to be available to the public as part of the member institutions' collections.
All artwork illustrated in this collection is offered as part of the MAC's educational mission. Assume these works are protected by copyrights. Contact the MAC for copyright and use information.
Visit other Washington Art Consortium member websites: