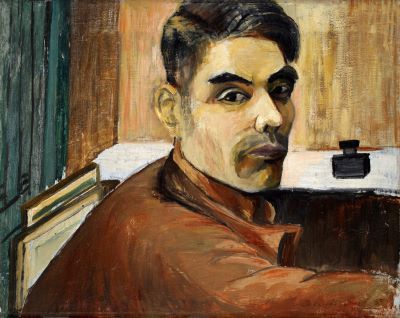 Witness to Wartime: The Painted Diary of Takuichi Fujii
January 23 – May 16, 2021
Witness to Wartime introduces an artist whose work opens a window to historical events, issues, and ideas far greater than the individual.
Takuichi Fujii was fifty years old when war broke out between the United States and Japan. In a climate of increasing fear and racist propaganda, he became one of 120,000 people of Japanese ancestry on the West Coast forced to leave their homes and live in geographically isolated incarceration camps.
Fujii began an illustrated diary that spans the years from his forced removal in May 1942 through his internment in southern Idaho, which ended in October 1945. In nearly 250 ink drawings ranging from public to intimate views, the diary depicts detailed images of the camps, and the inmates' daily routines and pastimes. He also produced over 130 watercolors that reiterate and expand upon the diary as well as several oil paintings and sculptures.
Witness to Wartime: Takuichi Fujii is curated by Barbara Johns, PhD, and the traveling exhibition is organized by Curatorial Assistance Traveling Exhibitions, Pasadena, California.
Self Portrait, 1935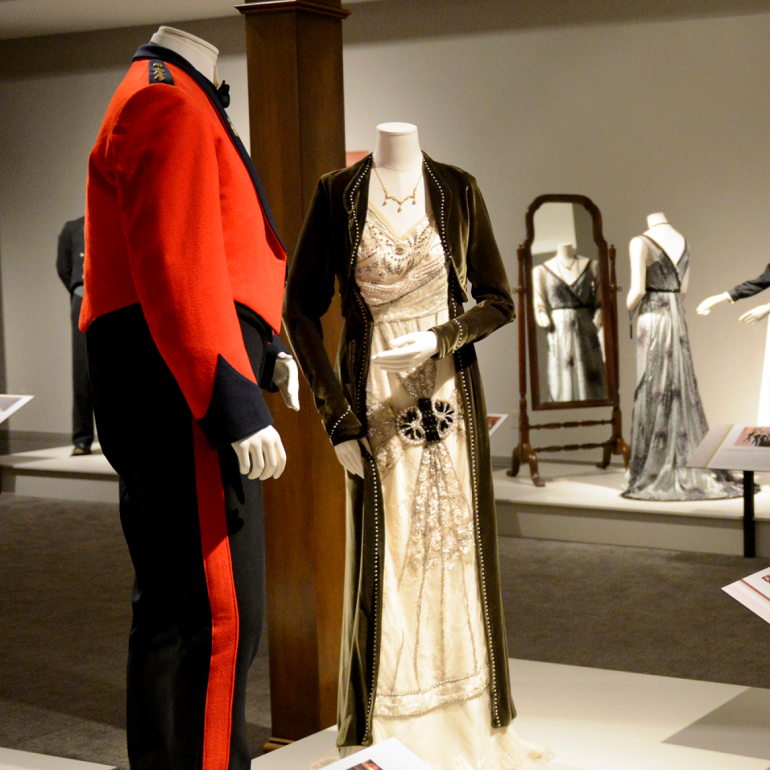 Dressing the Abbey: The Iconic Wardrobe of Downton Abbey™
February 9 – May 2, 2021
Member Preview Feb 6 & 7
Relive your favorite memories of the Emmy and Golden Globe award-winning drama Downton Abbey™ at the MAC this spring with Dressing the Abbey. Featuring 38 costumes worn by the stars of the acclaimed series about British aristocrats and their servants set on a fictional country estate, the exhibition presents a fashion history of the period surrounding World War I, a period that changed the social fabric of Great Britain. A fine selection from the series' wardrobe, including accessories and photography, reflects on the changing times through fashion from 1912 to the mid-1920s.
The exhibition is developed and distributed by Exhibits Development Group in cooperation with Cosprop Ltd., London, England. The exhibition is not endorsed by, sponsored by, associated with, or otherwise affiliated with the television series Downton Abbey™, NBC Universal International, Carnival Film and Television Limited or their representatives.
Support provided by Susan and Paul Kennedy, Cheryl Westerman, The Broadway Group, Spokane International Airport, and The Spokesman-Review.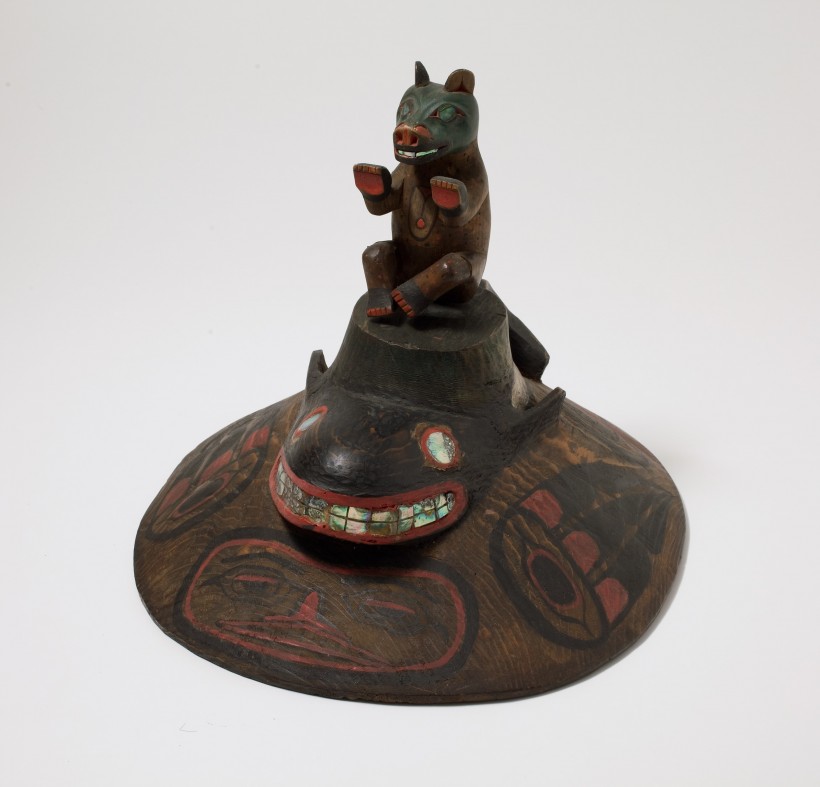 Reclaiming Culture: The Tlingit and Haida Tribes of Alaska Repatriation
February 9 – May 2, 2021
Member Preview Feb 6 & 7
After several years of communication between the Central Council of the Tlingit and Haida Indian Tribes of Alaska and the Northwest Museum of Arts and Culture, a tribally appointed Tlingit delegation traveled to Spokane in 2018 to review the museum's American Indian collection.
The Tlingit delegation identified 16 items of cultural significance in the MAC collection that qualified for repatriation under the Native American Graves Protection and Repatriation Act (NAGPRA). The MAC has been granted rare permission from Tlingit representatives to share many of these artifacts prior to their return to the Tlingit homeland.
Tlingit Clan Leader Hat, Cedar, abalone shell, paint. Gift of Agnes McDonald, 1919, 175.49